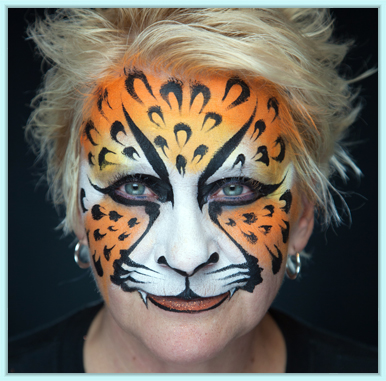 About Curlie's Airbrush Art
We offer professional Airbrush Painting services to the Detroit Metro Area and Northern Ohio. Whether your event is large or small, Curlie's can handle it.
About Curlie's Airbrush Tattoos
Our designs last for 3-7 days.
Airbrush tattoos are water resistant and are perfect for pool
and beach parties.
We use only high quality FDA compliant products.
They are easy to remove with rubbing alcohol.
Airbrush tattoos are appropriate for all events, big and small.
We have a large selection of designs to choose from.
Appropriate for all ages 2 and above.

Curlie is Also an AWARD WINNING Face Painter!